3D Printing Service
Stream line prototyping, produce small & medium batch production runs, create custom parts, and replicate any object
Get a Quote
High Quality
Parts produced by 3D printing experts. We utilize humans and AI software to inspect every part to insure quality standards
Fast Delivery
Iterate designs in days not weeks. By utilizing our large print farm and variety of machines we insure quick turnaround times
Sustainability
Our propetierty recycled filaments insure that your parts are made of high quality sustainable materials
Prototyping
Are you trying to create a new product quickly? No worries. We can produce your new design in as little as 24 hours.
Small & Medium Batch Production
Do you need 1 part or do you need 10,000? Either way we can help you out. Get your product to market quicker and for a fraction of the price of injection molding.
Part Replication
Do you have a object that needs to be recreated? Big or small no problem. We can 3D scan or 3D model any part to precise specs.
3D Scanning
Need to re-create old parts in CAD? Reverse Engineer an object? Digitalize your inventory? Measure items to make accessories?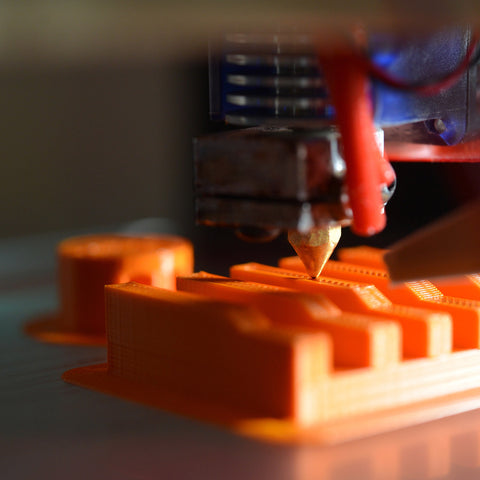 FDM Printing
Wide variety of materials available. From 100% recycled to flame retardant to flexible materials. Easily prototype and iterate, or produce thousands of parts with no tooling costs.
SLS Printing
Durable and versatile prints. Selective Laser Sintering (SLS) is great for prototyping and end use products. Print in nylon with a variety of finishing options.
SLA Printing
Stereolithography (SLA) printing uses a UV laser to solidify a liquid resin, creating high-precision parts with a smooth surface finish. Used for Dental, Medical, or Industrial parts.
Large Format Coming Soon
Need to 3D print Industrial tooling, fiberglasss molds, archeictural pieces, or fruniture? This printer print and mill parts up to a build volume of 3,000x2000mm. Learn More